"Mesmerizing" is how I would describe a group of musicians in the Plaza of Santa Fe, New Mexico.  A hub of activity in Santa Fe, the Plaza was the stage for a wonderful group of musicians who come together informally to play, just play for the sheer joy of it.  The Plaza is a place of community for young, old, crossword puzzle fun, dog socializing, sunbathing, snacking on local vendors' fare, and just chillin'.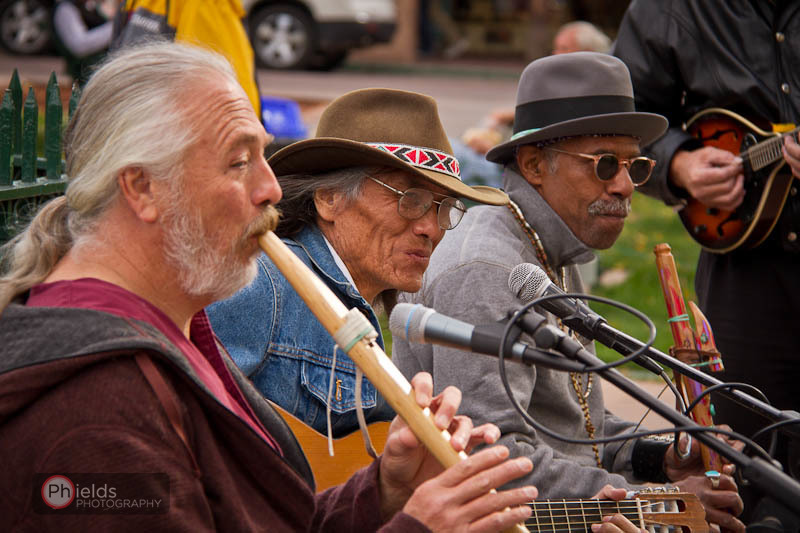 George plays the flute that beckons you from the across the park, drawing you in.  He also wails on the harmonica.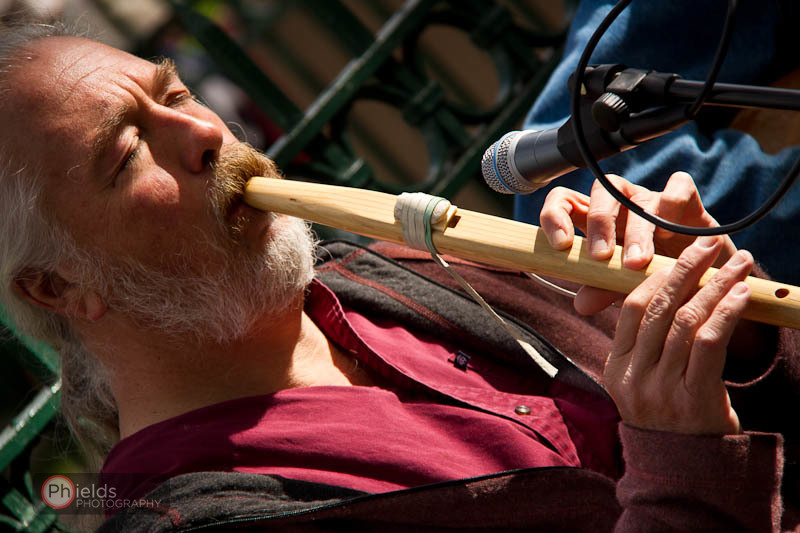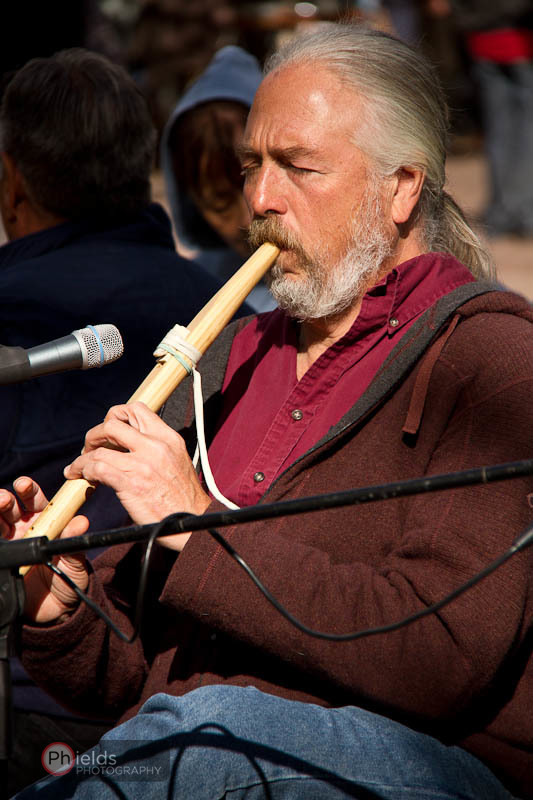 Bobby plays the guitar and sings so beautifully.






Johnny (a.k.a. NailMan) serenaded us with the flute and kept the beat with a Native American drum.








Every now and then, a mandolin player joins the group in the plaza.


They make sweet sounds attracting tourists like us and regulars in the Plaza to enjoy new songs and favorites.  This is a part of our trip that we will always remember.  Their CDs are for sale and tips are appreciated.  Check them out when you are in Santa Fe.


Comments
comments
Powered by Facebook Comments